Published Date
Super User
Hits: 1961
Writer: Continental Who's Who® Member Author: 

Attorney Tom McLain of Chorey, Taylor & Feil
"No law or ordinance is mightier than understanding" – Plato
What makes a successful attorney? Is it the years of experience, or the amount of trials won? Or is it possible that the success of an attorney can be attributed to aspects of the profession which are much more personal. 
It is not only experience and expertise which creates a successful attorney.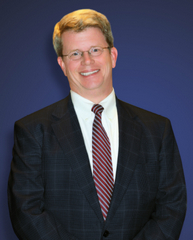 Published Date
Super User
Hits: 795
With our increased dependence on creature comforts in a society that seems to place a greater emphasis on material wealth than inner peace, clutter has become a problem in the lives of many. Clutter can become a distraction which creates stress and inner turmoil, that is not always easily recognized. It is something that does not always need to be clearly visible, as is the case with the obvious hoarders you see on television shows, in order to have There are so many things that lead to the accumulation of clutter, not the least of which is the Malcom Forbes attitude of "He who dies with the most toys wins," that is prevalent in the world in which we live. "Keeping up with the Joneses" is something that has been engrained in our
Published Date
Super User
Hits: 2499
Enrollments in online education have grown exponentially over the past decade. In fact, during the fall 2009 semester, approximately 5.6 million students in the U.S. were enrolled in at least one online course, an increase of nearly 1 million students over the previous ycar, according to the 2010 Sloan Survey of online Learning. The survey also finds that almost 30 percent of students take at least one college or university course online.
"Most of today's online students are mid-level
Read more: Make Online Education Work For You: Keeping your business safe means more than just backing up...
Published Date
Super User
Hits: 1573
Yes, it's that time of year again when some of us will feel compelled to create a long list of New Year's Resolutions. Regardless of where you fall on the goal-setting spectrum, whether you're enthusiastic, bypass it entirely or fall somewhere in the middle, choosing how you wish to begin 2015 is a very personal and powerful decision that can set the tone for the rest of the coming year.
Will you start 2015 with a bang and then fizzle out or will you build consistently and surpass
Published Date
Super User
Hits: 2173
In recent years, many people have focused on simply getting or keeping a job — and given the persistently high unemployment figures, that has been a reasonable reaction. But focusing on simply maintaining can cause problems in the long run of your career. Those who are focused on the future, whatever their line of work, know that to really be secure, the key is to develop and expand your career.
If you're facing a tough job market in your chosen field, it might be time to consider
Read more: Professional Growth: It might mean looking outside of your current location
Subcategories