Published Date
Super User
Hits: 2131
Writer: Continental Who's Who® Member Author: 

Attorney Tom McLain of Chorey, Taylor & Feil
"No law or ordinance is mightier than understanding" – Plato
What makes a successful attorney? Is it the years of experience, or the amount of trials won? Or is it possible that the success of an attorney can be attributed to aspects of the profession which are much more personal. 
It is not only experience and expertise which creates a successful attorney.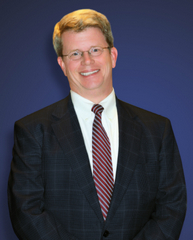 There are many underlying aspects of personal understanding and client relationships which must be taken into account in regards to the successful practice of law. Attorney Tom McLain of Chorey, Taylor & Feil, is a quintessential example of a successful attorney. With 25 years of experience in the fields of Mergers and Acquisitions, Corporate and International Law, Tom has won many trials and has years of experience under his belt. His current work is focused on general corporate transactional work, with an emphasis on contract negotiation and preparation, mergers and acquisitions, as well as the formation and governance of corporations and limited liability companies. This aspect of his professional career alone is enough to win him high regards in the law community, however, Tom goes above and beyond his professional calling, which makes him such a great success.
In addition to his experience and expertise, Tom brings a deep level of understanding to the issues that face the management of a company and is an effective manager of a variety of diverse legal problems for his clients. He is able to understand the needs of his clients, and brings a lot of his knowledge from his role as a former litigator. Most importantly, Tom effectively demonstrates to his clients that he will invest time to understand their business, which is a great contributor to his success. Tom exemplifies the idea that practicing law without building connections, understandings, and relationships, is merely grazing the surface of the profession. Throughout his career, Tom has represented many high-profile clients. His background in legal representation has aided him in cases, but his ability to understand the proceedings and needs of his clients are what allow him to win trials. A few of these substantial cases include his legal representation of a public Canadian corporation and its U.S. subsidiaries in a strategic alliance with the U.S. subsidiary of a multi-national company with expected revenues over the life of the relationship expected to be in excess of $2 billion.
In addition, he served as the legal representation of a Fortune 500 construction materials company in the acquisition of quarries in Georgia and North Carolina. Another example of his work with high-profile clientele includes his legal representation of a privately held brick manufacturing business with European and Canadian ownership in connection wi t h i t s s a le to a mu l t i -nat iona l construction materials business in a transaction valued at $51 Million. Tom's understanding of his clients' needs have led him to author many professional articles containing advice and ideas for the general public and clients alike. Through these articles, social networking, and blog entries, Tom shows his clients that he is available to them and willing to correspond and understand their expectations.
Additionally, Tom is well aware of the impact that social networking plays in the development of his personal brand. During an interview with the social networking site Twitter, Tom states, "My goal is to meet with a client or referral source every day, but it's probably three a week plus other direct personal interactions. Throw in my work at the World Chamber of Commerce and the 'Internet stuff' and it's at least 10-15 hours a week". Therefore, in a changing world, Tom knows to adapt to the changes in social networking platforms, as well as to his client's needs. He understands that face to face networking and creating a presence in the community are not the only ways of creating a name for himself in this technologically driven world. Tom's dedication to the profession is showcased through his honor of holding the highest ratings given to lawyers by Mart indale Hubbel l (AV) and Av vo (10.0). These ratings clearly demonstrate that Tom's experience coupled with his personal understanding of each client, are a winning combination in the law profession.
Tom graduated from Furman University magna cum laude and Phi Beta Kappa, and went on to receive his law degree cum laude from the University Of Georgia School Of Law in 1984. He began his practice in Atlanta in 1984, practicing with Womble Carlyle Sandridge & Rice, PLLC, from 1993 until 2008, when he joined Chorey, Taylor & Feil as a shareholder. When asked if Tom has any advice for those just beginning law school he wisely advises, "Don't succumb to the pressure – it's a great time to learn how to balance normal life with the demands of law practice".
There is a bright future ahead for Tom in the law profession. In addition to his impeccable professional history, Tom's deep understanding and enthusiasm towards his clients have created the successes he has achieved as an attorney. He clearly shows the profession that expertise and a winning trial record are not the only factors that create a successful attorney.